Washington State University
Advisors
Advisors
Going through the community standards process can be overwhelming and at times, confusing. An advisor can help make the process easier, serving as a mentor or sounding board. Your community standards advisor is different from your academic or career advisor. You may choose to have an advisor with you during any stage of the process. WAC 504-26-020
Your advisor can contact us to get information about meeting dates, your status in the process, and any assigned sanctions. They can also attend meetings and your hearing with you in a supportive role. It's important you know that your advisor cannot represent you or speak on your behalf, and they do not serve as an attorney or legal counsel.
There are two advisor options you can choose from:
1. An advisor of your choice who is not involved in the reported incident. For example, an advisor could be a WSU faculty or staff member, or a community member, as long as they are not a witness to the reported incident.
2. A WSU faculty or staff member who has volunteered to serve as an advisor in an unbiased role. You can find a list of these advisors, along with their profiles and contact information below. You may reach out to them directly and at any time.
These volunteer advisors are selected and trained to serve students within the community standards process. They are not employed by the Center for Community Standards, Residence Life, the Center for Fraternity and Sorority Life, or the Office of the Dean of Students.
You will need to submit an advisor registration form so we know they will be working with you. 
Heather Erwin
509-335-7585
herwin@wsu.edu
She/Her
I am the Associate Athletic Director of Academic Services for Washington State University's Athletics department.  I have worked for WSU for 12 years assisting student-athletes with advising, learning strategies, monitoring eligibility and much more. As a former student of WSU, I am excited to be a conduct advisor so that I can help students navigate their way through the conduct process. I enjoy helping students in any way that I can and hope to provide guidance and support to any student in need.
Dawn Freeman
360-546-9628
dmfreeman@wsu.edu
Vancouver Campus
Science Building (VSCI),
Room 110
Hello! My name is Dawn Freeman, and I've been with the university for 15 years. I began my time at WSU in 2006 as part of the first freshman class on the Vancouver campus. I graduated in 2010 with a B.S. with a major in biology and a minor in environmental sciences. I was fortunate to become a part of the WSU Vancouver community as an employee that same year, where I manage the support for all of the undergraduate science laboratory classes. In my current support role, I do not have a chance to engage with students as often as I would like. As a Conduct Advisor, I can utilize my interpersonal skills in a more robust and fulfilling manner. My goal in this role is to provide a helping hand, a shoulder to lean on or an ear to bend during what can be a very difficult and scary time in a student's life. I look forward to serving as your advisor—you are not alone!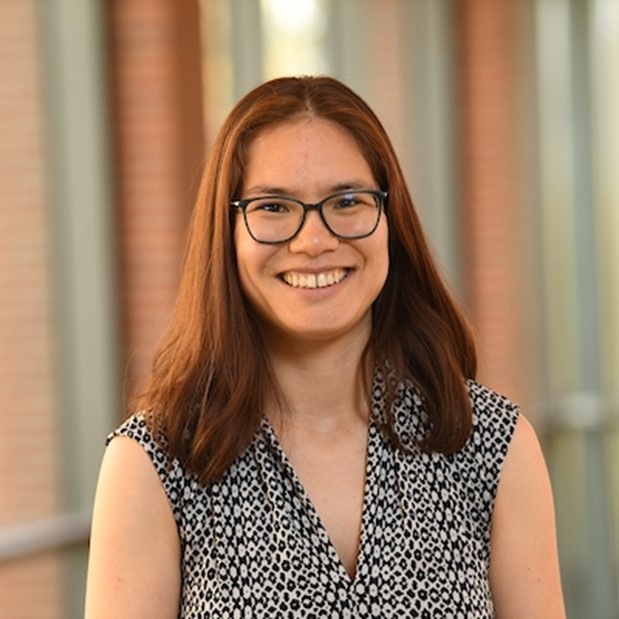 Jen Gerardi
I'm Jen Gerardi, one of our international student and scholar advisors, and have been in this role with WSU since January 2021. I primarily work with students studying at WSU on F-1 and J-1 visas. I am a conduct advisor so I can support our students – any WSU student – through what can be a confusing, stressful process. I've found in my work advising on immigration regulations that I enjoy helping others navigate systems that are new to them and understanding the conduct system allows me to continue supporting students in another capacity. Please feel free to reach out with any questions or concerns you have about this process, and I'll do my best to guide you.
Bob James
509-335-7798
robert_james@wsu.edu
Pullman Campus
Honors 130D
He/Him/His
I have always found value in a coaching style of leadership and guidance, and strongly believe that treating mistakes as a learning opportunity allows people to adjust course and grow. In both my personal and professional lives, I am continuously driven by helping others work through a problem and find a solution. I currently serve as the Advising and Recruiting Coordinator for the Honors College, and am passionate about helping students achieve their goals. Prior to working in higher education, I spent 17 years in the hospitality industry. Outside of work, I play guitar in a rock band and am a combat veteran of the United States Marine Corps. My life experiences have taught me that people all over the world have a few basic needs, and just listening is often the first step to addressing those needs. Everyone should have the opportunity to feel heard, understood, and valued.
Erin Leverman
360-546-9451
erin.leverman@wsu.edu 
Vancouver Campus
VSCI 130
I am a graduate of WSU Vancouver, where I earned my BA in History. While I was working on my Master's degree in Educational Leadership & Policy at Portland State University, I held a graduate student position in the Conduct and Community Standards department within the Dean of Student Life Office. I know how overwhelming the conduct process can feel for some students, but am also aware of what an important learning experience it can be. I am now an academic advisor on the WSUV campus and help support students on their college journey every day. As a conduct advisor, I hope to continue that supportive role.
Rocky Lucas
509-335-4607
rocky.lucas@wsu.edu
Pullman Campus
McCoy Hall, Room 135
My name is Rocky Lucas, and I serve as the Director of the Counseling and Wellness Center in the College of Veterinary Medicine. Prior to my role as director, I served as a Wellness Counselor (therapist) for graduate students within the College of Vet Med.  I'm excited to continue serving as a Conduct Advisor because of my desire to help guide and mentor students through what is likely a very difficult time. My work has always focused on helping students achieve well-being and success, and I hope to continue the same in this role. Finally, as an LGBT First-Gen student myself, I strive to be culturally competent so that I can understand the various perspectives and experiences that students bring to the table.
TJ Page
509-335-6998
tj.page@wsu.edu
Pullman Campus
Lighty Student Services 
He/Him/His
Before I began my current role as an HR Analyst, I was with WSU Student Affairs for five years. I have worked with local apartment complexes in Pullman, WSU Housing & Residence Life, and the WSU Center for Community Standards. I know the conduct process well, as I spent two years coordinating the hearing boards. I grew up in a small rural community and I was a first-generation college student at the University of Idaho where I received my Bachelor's degree in Criminology.  I know firsthand the challenges that college students face every day and am excited to be a resource to students who may be navigating WSU.
Tara Sandoval
509-335-5845
tara.williams@wsu.edu financialaid.wsu.edu
I'm Tara Sandoval. I'm a Senior Advisor in the Student Financial Services Department. I have been with WSU since 2017. I've been working in higher education for a total of 16 years. I have a Bachelor's degree in Higher Education Management, and Digital Photography. I have always enjoyed working with students and parents and believe that every opportunity is a learning experience. As a student conduct advisor, I hope to provide resources, guidance and keys for success as well as someone to turn to for support.
Matt Shaw
509-335-6816
mattshaw@wsu.edu
Pullman Campus
CUB 320
He/Him/His
I have been with University Recreation since 2011, initially serving as an Assistant Director in University Recreation and recently transitioning to the position of Associate Director of Student Engagement Services. I graduated from WSU with a Master of Education in Higher Education Administration in 2006 and have also worked within student affairs at Central Washington University, University of North Carolina, and Seattle University. I am a conduct advisor because I believe it is important for all students to receive assistance and guidance throughout the conduct process from an impartial party who cares about their growth and development while at WSU. I will support students by helping them to understand the conduct process, their rights within that process, and how to best navigate and utilize campus resources.
Cody Tornow
509-335-3381
cody.tornow@wsu.edu 
He/Him/His
I am an Assistant Director with International Programs and I work with F-1 and J-1 international students studying at WSU. Community standards rules at WSU can be confusing for our American students. Our international students face that same confusion, but must navigate a new administration system, learn new rules, new procedures, do this while using new legal language, and must also be aware of how this could impact their immigration status. I want to help our international student population navigate the community standards process at WSU and help them understand how different outcomes could negatively impact their immigration status. In my role as a Conduct Advisor, I help inform international students about their immigration requirements, how that immigration status interacts with their academic status, and how legal or academic issues can negatively impact their immigration status.
Dan Welter
509-335-5433
dan.welter@wsu.edu
Pullman Campus
He/Him/His
Hi!  I'm Dan Welter, I currently work as the Director for the Center for Fraternity and Sorority Life. After I finished up my college, I decided that I wanted to work with college students. The students I work with often describe me as a caring and thoughtful person. Throughout my life I've found that talking through the tough situations can help both me, and the students I'm working with, to understand what's going on and what to expect. As a conduct advisor I look forward to being a thoughtful support who helps to support you while navigating the university conduct processes. Conduct can be tough but going through it with someone else can make it just a little bit easier.